PhysiPole Studios opened in July 2009 founded by Kristy Sellars. Our studios offer pole dancing and aerial arts as a unique and fun way to improve core strength and cardio fitness. With over 1,500 students and 12 locations across Australia, the PhysiPole family is continually growing. Our Ballarat studio has been operating since 2010. We have 2 beautiful studios, 'Star City' with a star ceiling and a city landscape, as well as 'The Oasis' - a jungle themed studio which our students love. We offer pole dancing courses, aerial hoop & silks courses, hen's parties, private lessons, casual fitness classes & much more! Book in for a class today & see why so many women are choosing us to pave the way to a healthier, more positive lifestyle!
Taneal McTavish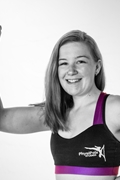 Leah
Pole Instructor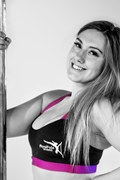 Stacey Galea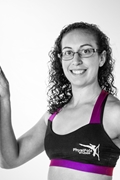 Samantha Ferguson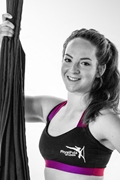 Lauren
Aerials Teacher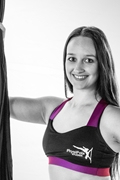 Kristy Sellars
Franchisor, Studio Owner & Instructor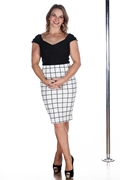 Kristy is the owner of the PhysiPole Studios franchise and also the Ballarat location. She is an internationally renowned pole choreographer and performer and is known for her creative routines and dynamic pole work! Kristy's pole routines incorporate a range of dance styles including hip-hop, lyrical, contemporary and musical theatre. She has choreographed routines for some of the world's most renowned performers.
Ashli Webb
Pole Instructor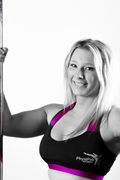 Ashli started pole dancing in 2010 and quickly grew to love everything about it. Ashli started competing in 2011 and won at Regional Victorian Pole Championships. Ashli competed in Miss Pole Dance Victoria & has competed in the Victorian Pole Championships. She placed first in the Regional Pole Artistry Championships 2014 & will again be competing in Rising All Stars in 2017. Ashli loves strength & power pole tricks, and is available for beginner to elite pole classes and private lessons.
Talanna Em
Pole Instructor, Aerial Hoop & Silks Instructor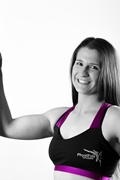 Talanna knew she had fallen in love with pole dancing immediately. She has progressed through the PhysiPole levels and became a member of the teaching staff in 2014. In 2014, Talanna placed first runner up in the PhysiPole In House Heats Advanced Division, became one of the first ever PhysiPole Studios Sponsored Athletes and was a part of the winning team in the national competition, Pole Games.
Kat Pace
Pole Instructor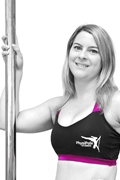 PhysiPole Studios Ballarat
31-33 Peel St Sth, Ballarat VIC 3350
0401337487
Monday

Tuesday

Wednesday

Thursday

Friday

Saturday

5:00pm - 10:00pm

5:00pm - 9:00pm

5:00pm - 9:00pm

5:00pm - 9:00pm

5:30pm - 8:30pm

1:00pm - 8:00pm